45. Rock Painting with Sid
Sid and his friends love to paint rocks.
The unusual shapes inspire them to paint different insects, animals, flowers, shapes and even cars!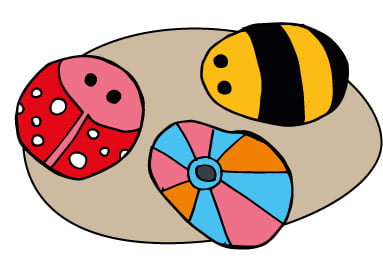 Ask the children to find the rocks they would like to paint. (If you don't have any rocks in your backyard you can buy bags of rocks from nurseries.
Grab some paints and leave the children to it. They are left with very little to clean up and have wonderful rocks they can decorate their room or even the garden with!