Helping our kids to get happier, a challenge ahead
October 13, 2020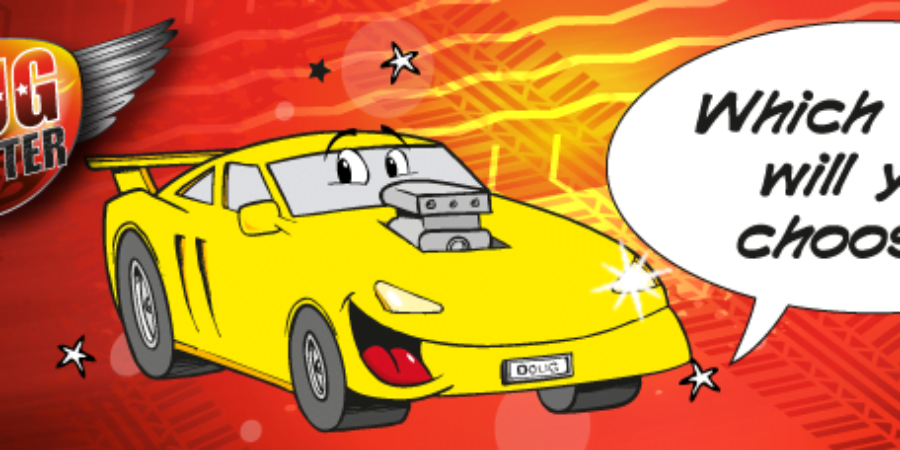 Since the beginning of time, we have grappled with the question, 'How do I get happy?'
For our early ancestors, it was enough to keep safe, warm and fed, and be part of a tribe. Getting on with the people in your life or tribe is still an essential part of happiness.
But many young people struggle to connect, engage in learning, and in discovering a sense of meaning and purpose.
Ivan Honey and his team developed the Get Happier Project to provide young people with the knowledge and skills they need to create happy and responsible lives.
Everybody makes mistakes, but when you do a u-turn you help solve your own problems …

Grade 3 Student at Nundah State School, Brisbane
It is also designed to support parents, teachers and schools to create a culture of wellbeing, positive relationships, high performance and emotional support.
The Get Happier Project is taught by Doug Dragster, a cartoon character, through stories, discussions and games. Students, teachers and parents learn to use the behaviours of the Open Roads and avoid the Dead End Roads. All children enjoy learning how good it feels when they encourage and appreciate their own unique gifts and strengths.
Most of us know instinctively that the Dead End Roads don't create happiness, yet they have been so much part of our lives that we use them automatically. Ivan says:
'If you want to make your life worse, stay on the Dead End Roads!'
Children quickly see the logic of travelling on the Open Roads. When they learn these ideas the classroom is transformed, and we know that happy children always learn more effectively.
Recently as part of a class assignment a nine-year-old girl wrote a letter to her principal after working through the dragster Get Happier resources in her class.
Part of her letter said: 'Dear Mrs A, I strongly believe that all students in our school should learn about Doug Dragster. Don't you want us all to make good, strong choices?
Doug Dragster teaches us about open and dead end roads. People travelling on open roads have great attitudes and are happy all the time……. Our U-turns help us when we are on dead end roads to change our attitude. Everybody makes mistakes, but when you do a u-turn you help solve your own problems …..' As a result, the school is now a Get Happier School!