The Get Happier Project USA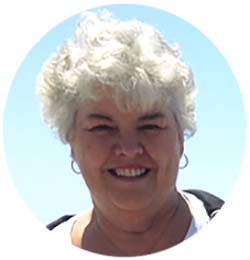 Over the past five decades, Nancy Herrick has served public school systems in a multitude of environments, ranging from running an early child development center and teaching Montessori pre-school, to teaching elementary art, special education, middle and high school science classes. She has served as a counselor at both middle and high school levels and as a coordinator for career development.
Since 1985 Nancy has taught Choice theory and Reality Therapy in more than a dozen countries around the world and now online. She currently supervises counselors-in-training internationally and provides community mental health seminars in her North Carolina counseling center.
Ms. Herrick is passionate about creating an exciting educational environment for all learners, from youth to seniors. She is excited about being able to bring the Get Happier Project to the schools and parents in the United States. Increasing the opportunities for all children to experience success in their academics as well as in their social and emotional development has been her life-long passion.
"I love seeing the sparkle in a someone's eyes as they experience the magic of Doug Dragster's discoveries and then realize that his magic lessons will work for them too." Ms. Herrick stated.
"The happiness they discover spills over to everyone around them, including me!"
Master of Education in Counseling, WGI Senior Instructor, Supervisor & Faculty Program Consultant, William Glasser International Board of Directors, Co-creator & Developer of TAKE CHARGE OF YOUR LIFE workshop, Owner, Reality Counseling and Training Center, Curriculum Developer and Coordinator Public Schools of NC, National Board Certified Counselor, Distance Certified Counselor.