Director QSI International School, Shekou, China Coach, Trainer and Counselor
Scott D'Alterio Ed.D., BCC, RYT 500, is a Board Certified Coach with a Doctorate in Organizational Leadership with a concentration in Brain-based Leadership and Master's Degrees in both Counseling and Human Development and Educational Leadership. Scott is a Senior Instructor with the William Glasser Institute, and a Licensed Instructor for The Get Happier School.
He has nearly 3 decades of international experience as the Director or Counselor in 6 International schools where he supported the staff and parent community in China, Ukraine, Albania, U.A.E., Dominican Republic, Norway and New York State. He Is skilled in Intercultural Communication, Coaching, Secondary Education, Educational Consulting, Classroom Management and parenting.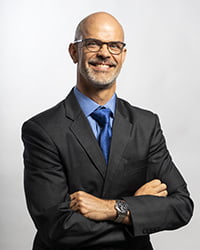 Scott's passion is to support others to identify their underlying wants and needs and to realize their goals through healthier choices and habits. Scott is well established in the health and wellness field and understands the mind, body, and higher consciousness connection. He is also a 500 RYT Certified Yoga teacher.